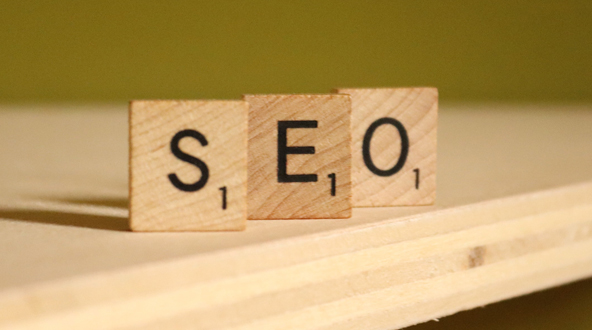 SEO for the uninitiated may not be easy but frankly speaking, it isn't that hard a concept to grasps either. You don't have to be a coder or an, quote-unquote, SEO expert to be able to do justice to your website on the wide world of the web that is getting wider by the minute. Agreed, trying to get ahead of the curve might at times feel like facing an unplayable curve ball at the Yankees stadium, but once you set your eye in, that home run is yours for the taking. If you have just started a new online business or are struggling to get one off the ground, then there are a few SEO factors you need to factor in right about now. So let's just dive straight in.
1. Understanding Your Audience
There's no way you can cater to your audience without knowing who exactly your audience is and what exactly are they looking for online. So before you set out to zero in on the keywords, try and understand your audience on a more personal level – the demographics, the psychographics, their buying behaviour, and only then you will be able to attract, engage, and convert them into paying customers.
2. Sizing Up Your Competition
Just as important, if not more, is, understanding the competitive landscape you are going to be a part of. Put your immediate competitors as well as the distant cousins under the scanner. That includes high-ranking websites and other top brands that currently occupy the market share. Determine what the ranking factors that drive their success are; do a page-by-page analysis of each you put in the hotlist.
3. Performing In-depth Keyword R&A
Doing the above two diligently should give you a broad idea as to what kind of keywords you must target. The next step is to refine them as per your user's intent, whether they are intent in gaining knowledge (the Know factor) or whether they want to make a purchase (the Buy factor). Try and target both of these intents. If you can find a way to merge both the intents in a unified way, nothing like it.
4. Creating High-quality Relevant Content
Now that you have zeroed in on what your most important keywords are and what kind of topics you'd like to create your content around, it's time to dive deep in. If your content runs thin, so will your relationship with search engines including Google. High-quality content that also reads fresh will go a long way. Think different forms of content: text-based and-long form, video content, content that runs high of visual appeal, or a hybrid of all three.
5. Perfecting Technical SEO
Now this could appear to be a little daunting at first, but read about it a little and put it all into action and things will start to fall into place. Things like page experience, page speed or load time, SSL, indexing and crawling, tagging etc. are some of the most important parts of a successful SEO strategy. If you don't have an SEO expert at your disposal, it's all up to you. But don't worry, as nowadays there are wordpress plugins for nearly everything for the uninitiated.
6. Strengthening On-Page SEO
On-page SEO may be a lengthy process, but it is very doable. It would be very surprising to know just how much of a traffic boost you can get on your website simply by adhering to the Best On-page SEO Practices. Things like H1 Tags, Meta Tags, Image ALT Texts and so on can have a huge impact on your website's eventual standing. However, if it is all too much, you can simply opt for one of our Monthly SEO Packages and we'll do it for you, and then some more.
7. Mastering Link Building Strategy
A backlink from a High DA Website that also scores high on popularity is like having a friend that sticks with you through thick and thin. Now consider having not one but many of such friends, and consider all of them working at different place from the inside, putting in a favourable word about your brand and website to all who visit, making them visit yours as well. Our Link-Building methodologies are state-of-the-art and are designed to give your business and website a much-needed boost in rankings and traffic alike.
8. Becoming Mobile-friendly
More than 50% searches come from mobiles. And with Google on its way to implementing Mobile-first indexing, and prioritizing and favouring the same since ages, it is no surprise that the future is mobile. If you haven't already started optimizing your website for mobiles and other handheld devices, make it your top priority as soon as possible if you want to appear higher up the SERPs.
9. Topping Local Search
Regardless of what kind of business you run, if you want to gain better visibility in the local search results. And to do that, ensure your business information in the business profile is complete and accurate and at the same time, engaging. Verify your office location, update the hours, respond to reviews in a timely and professional manner, and add photos. All this will go a long way for your business.
10. Improving User Experience
And this includes improving page experience. Nearly half of the visitors to your site will stop engaging with what you have to simply because they found the page to be unappealing in terms visuals, and movement across pages. The better and more streamlined it all is, the easier it is for a user to engage (decreasing bounce rate), and the better it is for your website to score higher ranks on the SERPs.