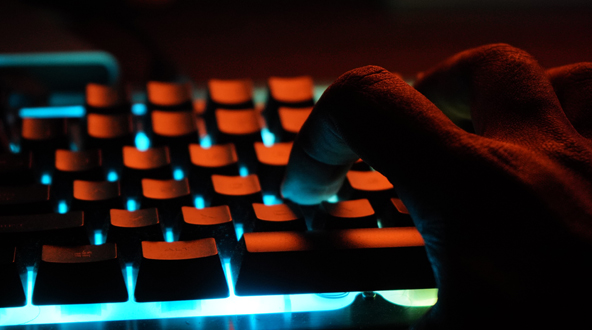 If you are reading this then it is quite obvious you are in a lot of stress. Keyword going missing altogether, causing a huge drop in traffic and rankings is an issue that would any website owner nightmares. But the good news is this can be fixed quite easily so that your website returns to normalcy and you get a dreamless sleep through the night. Let's get straight into action and follow this 2-step procedure in a streamlined fashion to help you recover from traffic decline and lost keywords.
Identify Missing Keywords in Google Analytics and Search Console
If you are wondering which keywords or their variations are bringing traffic in and which ones have gone off the radar and taken traffic with them, you need to check your Google Analytics and Search Console accounts simultaneously.
1. Open Google Analytics and Search Console.
2. In Google Analytics, click Acquisition > Overview > Organic Search.
3. You now might want to check out conversions to see the level of impact, increase and decrease.
4. You can set the date range as per your need, or suspicion, as to when it all started declining.
5. Now open Search Console and navigate to Performance > Pages.
6. In Analytics, identify pages that show an increase in conversions, or decrease.
7. Now check those pages in Console by clicking on the queries tab for each one of them and you will have a list of keywords along with the dates to help you match up with the results from the Analytics. You can pinpoint to the exact keywords and traffic gained or lost over the period of time.
Diagnose the problem for loss in traffic
There is never a single issue that maybe causing a drop in rankings but multiple issues causing disruption at once. It is important to run a thorough diagnostic procedure involving multiple facets of SEO both on-page and off-page to get back into the game. Here are a few things you should consider now that you have identified and isolated the problematic keywords.
• Check if the drop in traffic is because the content has gone stale, as in if you're in the business of sharing news, readers might have moved over to the latest issues.
• Check all the links pointing to your website to check if someone launched a malicious link attack on your website to bring it down.
• Check for any possible errors on Search Console such as Robot.txt blocking pages, noindex pages, crawling issues, 404 errors, mobile usability issues, and manual actions or penalties against your website.
• Check to see if there is any major Google Update that has been rolled out recently and wait for the results to stabilize.
• Check and review on-page SEO elements like page speed, user experience, mobile-optimization, thin content, title tags, meta description, image ALT Text, header tags etc.
• Check if there are too many links on your page pointing to other websites. Only keep those that are absolutely necessary and relevant to your content.
• Check for anchor text ratios. Keep your anchor text non-keyword based, branded, and naked.
• Check to see if there any broken links on your page. If there are, replace them with the ones that work, keeping in mind the above point.
• Check to see if your SSL certificate has expired. If it has, renew it at once because Google doesn't rank websites higher up if SSL is missing.
• Check to see if your page's Structured Data Markup is in place and running efficiently.
• Check to see if your website got hacked and if the lack of results or traffic is a direct result of that.
• Check to see if the way your website appears in the results has changed. It is possible that you might still be ranking high up but instead of the page you're trying to rank there is now some product or pack displaying in its place.
Once you have narrowed down all the issues that might be causing a drop in traffic, take corrective action, one step a time. The traffic to your page or specific set of pages will soon be normalized. However, if you feel it is too tiresome a process or if the results still aren't back as expected, feel free to contact us and schedule an SEO consultation and we will do our best.