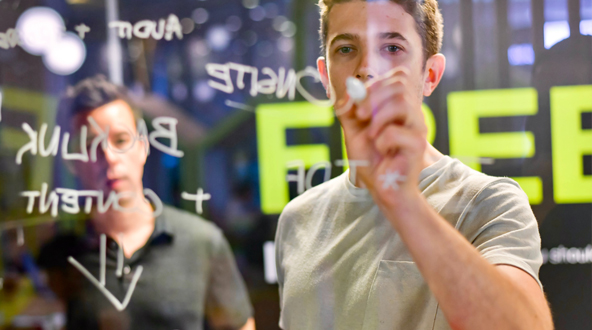 For the uninitiated, setting up a website and getting it up and running is a daunting task in itself. But what comes later is even more frightening – Search Engine Optimization. More so, the Link Building part of it, which, we agree, is overwhelming for even the most seasoned players. If you have just set up and online business and looking to gain some leverage in terms of SEO and SERP rankings, we, SERP Bulls can help you with it, as we have helped thousands of clients from across the globe. There is more to Link Building than just, well, building links. There are just too many aspects outside of the basics. For one, nobody is going to hand out links just like that. You need be link-worthy. And below, we tell you how to be.
But first, Content Great content; it is the foundation upon which you must build your. Put your competition under the scanner. See what kind of content they have and create better. See what kind of content is not there and create something your competition would be jealous of.
Take care of the 404s. Ensure there aren't any. And that all your outbound links are working in fine order. Broken links put you at an SEO disadvantage very early in the SEO game. Make use of tools such as Google Search Console to isolate broken links and replace with the ones that aren't.
Check Indexing Status of all the pages you are targeting and make sure none of them is being blocked by the robot.txt. You would be surprised how often this is the case when websites are trying to rank their most valuable pages without performing an On-page Audit first.
Be a Social Bee, starting with claiming all your social media channels and linking them to your website. In this day and age, this shouldn't even be said but again, it is surprising just many of them miss out. And make sure there are social media buttons on each page to easily share your content.
Establish Authority on Quora by answering a few questions related to your niche. Not only is it a great way to mingle with the community but also a great way to get some exciting content ideas. You may even get a few no-follow links while you are at it. More relevant incoming traffic!
Do a Competitor's Link Profile Analysis, see what all kind of links they have and from which websites. Filter out the good ones from the lot and try and reach out to those websites and see if they will include a link or two to your website.
Think Multimedia Content, and not just text-based content. While text-based content has its unique and irreplaceable place in SEO and will always do so, today, with attention spans steadily on the decline, it is also about Videos, Illustrations, Infographics, and Pictures. Visual appeal sells.
Do a Few Guest Posts in Your Industry because yes, it is still a very viable and reliable option to get a few backlinks given the content is up to the mark and fits well into both narratives: your niche and the website you are doing the guest post for. We can help your brand with the guest posts in case if it's all too much.
Host an Interview or Podcast on your website or social media channel; it is a great way to get a lot of exposure for your brand and hopefully, a link. Agreed that it is a hit or miss kind of situation with the links but real-time exposure will go a long way for your brand.
Be a Guest at an Interview or Podcast. Yes, you only get something back from the community when you are willing to give as well. Your time and knowledge in your niche is precious; do not underestimate the value of sharing it with the world. You may end up getting some powerful links.
Reach out to EDU Websites for EDU Posts. Sometimes, to stand out you have to be a part of something that has stood the test of time. Most of the EDU websites have been around for a long time and enjoy a High Domain Authority, a high level of trust in both, the virtual circles and in the real world. However, reaching out to them is a task but we can help you with it through our exclusive EDU Guest Post Bundle.
Socialize. Socialize. Socialize. Sizing up your competition is good but ending up with friends in the industry is best. Nothing like having each other's back when the going gets tough. Apart from links, you may also end up having some real business from the clients your friends recommend you to.