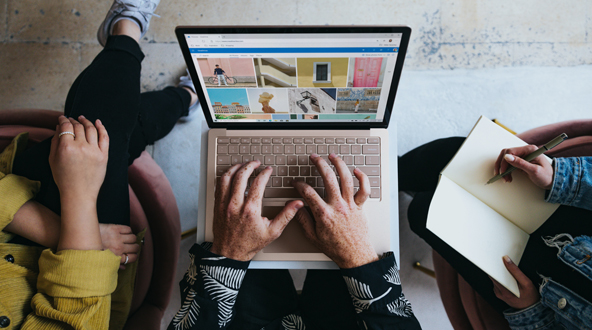 One of the surefire ways to connect with your customers, generate leads, build trust, improve conversions is through content marketing. It is a lot like making a pizza, a dish that is loved all across the world, but you need consistency in taste and quality day in and day out for your customers to trust your brand and stick around longer. And the better you do that, better will be the volume of visitors that land on your website, and better will be the conversions. But in a world where every other neighbourhood has a pizza café, how do you differentiate yourself from the rest? Sticking to the basics is a good place to start. Let's take a look at what makes a pizza delicious and naturally, what makes for a delicious content marketing mix.
Prepare the Perfect Base | Content Strategy
Size, texture, thickness, taste, your base is the make or break for your content marketing pizza. Without it, all the essentials would just be all over the place. Make sure your content strategy has all that it needs and in the right proportion before you get down to baking.
Align the Pre-bake Process | Content Guidelines
Some work the base, others, the toppings. They are your writers, designers, web developers and so on. You need to know how to bring them together efficiently to get nothing but the best out of them. Decide the writing style, its tone, the designing style, and the dimensions.
Ensure a Competent Delivery System | Content Calendar
You need to know beforehand how many orders you can accommodate in a given timeframe. If you're reaching for everything at the very last minute, you might want to set a certain limit lest the quality that is expected from you suffers. This of course means due dates, publish dates, and so on.
Ensure an Efficient Baking Process | Content Workflow
Once the above is set, it's time to turn those raw ingredients into one finely carved, baked, and served, lip-smacking pizza. And that will happen only if everyone in the team knows their role and knows how to execute it well. To keep 30 minutes or less or do away with it is entirely up to you.
Rack up an Attractive Café |Branding and Website
It is your virtual office; make it appealing. It means setting a brand language, the design language, the communication you want them to be driven to. The visitors need to know at once what you're offering is just for them and turn them into paying customers.
Offer Different Sizes | Content Length
Not everybody wants regular sized pizza, some want it medium, large, extra large. Content is no different. Learn to tailor your content. Long-form content written with targeted keywords has been proven to deliver great results in terms of Google rankings and eventually, traffic.
Put Side Dishes on the Menu | Repurpose Content
You got the dough, the toppings, the cheese, and the spices, so you can easily turn that pizza into a calzone, because customers are going to want variety. And the more you can offer them that, the better are your chances of succeeding. Articles, blogs, social media, ads, it's all relevant and they are going to want it.
Advertise, Engage, Make them Come Back | Content Goal
Not all customers become your long-term customers just because they ate at your café once. You want to have them come back for more. And how do you do that? By offering them great privileges and discounts by way of targeted ads, emails, social media campaigns. Keep them engaged and they shall keep the business coming in.
Get Insights on Your Customer Base | Measure Results
Last but not the least, you need to know how each customer is contributing (or not) to your business. Make use of popular tools like Google Analytics, Search Console, HubSpot, and so on to get all-important insights on your customer base in order to get the most out of them, but also, allow them to get the most out of you.