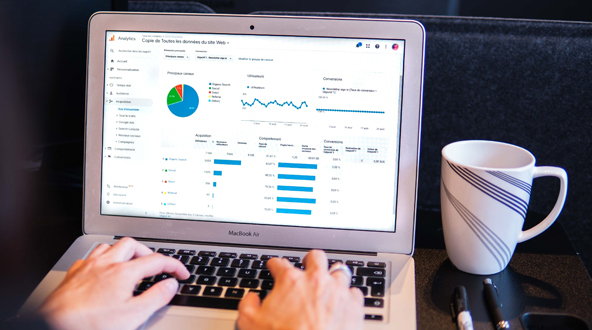 Agreed that you are looking to sell mangoes and people are looking to buy them. But you can't go around harping about how good your Alphonse Mangoes are when most of the customers in and around your neighbourhood are looking to buy the Haden variety, even though you have them in stock and they are ripe and fresh and sweet. This is where Local SEO steps in, to sweeten your Mango-selling business for you. And content is a major part of it. Local SEO Content, when done right, helps your business get discovered by customers for all the reasons they are searching for, bridging the gap between your offering and their consumption. Here are what we think are 6 steps to creating a winning local SEO content strategy that will help drive more visitors to your local mango selling business.
1. Your Keyword Strategy Needs to Go Local
First things first, keywords are of prime importance when defining a winning local SEO content strategy. You might be the king of Alphonse mangoes but customers want Haden. Tweak and optimize your keywords to include terms that nearby customers are actually searching for the most. There are plenty of keyword tools you can use to zero in on right-termed geo-specific keywords, and as per search volume and competitiveness.
2. Your Content Strategy Needs to Go Local
After you've zeroed-in on the primary/target keyword search phrases, it's time you assign them accordingly: only one primary keyword search phrase per page. But make sure you never to assign the same keyword phrase to any other page on your website, as it will lead to keyword cannibalization. Creating confusion and forcing Google to pick and choose between multiple pages (with the same keyword) on whom to give preference. This will have a negative impact on your SEO score.
3. On-page SEO Your Local Web Pages
Keep using the primary keyword throughout the content of your page. Most SEO experts believe the keyword density to be around 1-2%, which means once or twice every 100 words. While this is still not an exact science, it is advised you use caution while placing the primary keyword. Do not get overboard and avoid keyword stuffing. Rather, let it flow naturally. Let your primary keywords be well-placed and not be abused.
4. A Detailed Contact Page is a Must
When ranking a local business in local search results, Google takes its website's contact page into consideration to understand what their business is all about and its location. It is, in fact, the most valuable aspect of performing Local SEO. An optimized contact page that includes information such as your business' official name, its exact address, a map pointing to your location, and complete contact information with contact number and email address.
5. Use Guest Posts to Your Advantage
One of the most common yet effective ways to drive people back to your website from other, related websites is Guest Posting. And it is just as effective in optimizing your local SEO content strategy, only if done right and in a natural manner. Reach out to local businesses in and around your area and check if they would be willing to host a guest post or few on their websites. It is a useful way to tap into their existing visitor-base and win a few for you website as well.
6. Be More Social, Digitally Too
It would not at all be surprising to find people you personally know and meet on the streets while passing by being active on at the very least one social media platform. And you might to tap into it all. If not already doing to, start promoting your products and blog and related content on as many social media platforms (including relevant Facebook Groups) as possible to engage more and more people and grow on local following, albeit online. You can tweak your posts to reach specific locations and your target audience.
Some Common Local SEO Content Mistakes You Need to Avoid
Great content, if not easily discoverable by your target audience, is useless. It won't attract any quality traffic and won't positively affect your rankings. You can avoid all those pitfalls simply by ensuring you have a proper Google Business Profile, your NAPW (Name, Address, Phone Number, and Website) is correctly listed at all the places it is listed, you include relevant keyword phrases in your content uniformly, you reply to customer reviews in a professional and timely manner, and you have proper directory listings. There is no point in creating a cohesive local SEO content strategy if you are going miss all these relevant pointers.