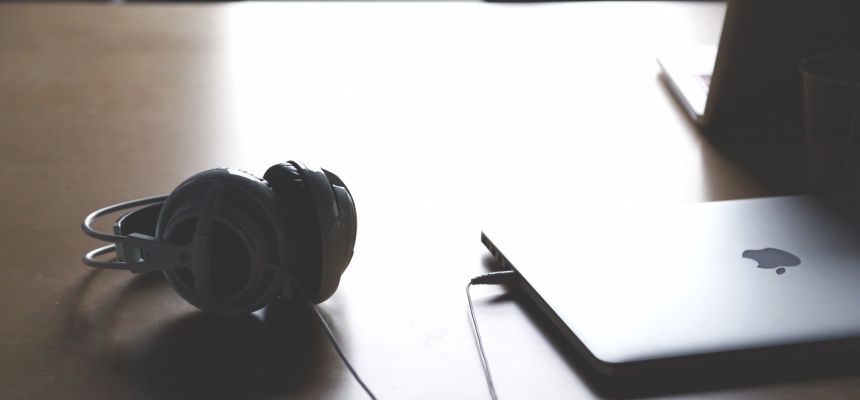 Every business dreams of it; few get there. Ranking #1 on Google Search Results. Ranking #1 on Google Search Results in today's day and age with millions of searches per second. So where even the most skilled and knowledgeable marketers struggle, how can you a simple online business store owner hope to compete with that? Is it a far-fetched idea? Nope. It is something very conceivable and doable if you play your cards right? Absolutely. But for you to play your cards right, you first need to know what those cards are what each one of the represents. Below we look at some of the steps, time-tested, that will help your website secure a #1 position on Google. If there is anything you need to be right now, it's methodical and meticulous in your approach.
1. Find Low-competition Keywords and Add LSI Keywords
To be fair, with billions of websites in operation and more owning virtual space by the day, it is no surprise that almost every keyword falls in the high-competition category. Therefore, it is upto you to find a keyword within your industry that remains untapped and isn't highly competitive so you can capitalise on it. You can use tools like Exploding Topics to narrow your search and find a keyword phrase that sits nicely with what you are offering and that isn't going to get lost in the crowd. To take your keyword game a step further, you should add LSI keywords to every important page to confirm to Google that your page actually is about the topic people are searching for. This is your best bet on separating yourself from the hundreds of used and abused keywords and show up at the top.
2. Create High-quality New Content as Per User Intent
You can have the most unique, most original, well-written piece of content on the planet and you can still miss out on ranking on Page 1 of search results, let alone #1 position. Why, because it simply doesn't match the user's intent. In other words, you have some important points to bring users to your page but just not enough to keep them there for a longer period of time. You need to have the full story in place that will have users' query to a close satisfactorily. This includes rewriting your website's old content to match user intent. If that is not the case, you can kiss your dreams of securing the #1 rank bye-bye. To know more about how to understand user intent and create content accordingly, you can check out this in-depth written piece on Moz.
3. Technical SEO Optimization
While the rest of the points may require a more technical expertise, two of them you can take care of on your own. One, if not already done so, optimize your website for mobiles and other handheld devices. Google is well on its way to implement a mobile-first indexing procedure, meaning your website isn't mobile-friendly, it might not get indexed at all or if it does, it takes a lot of time. This is regardless of how smooth or well-optimized your website is for the desktops. And two, speed up that page-load time. Statistics from around the world show that the user is highly likely to leave your site for another if its page-load time is even fraction of second higher. Attention lost is rankings given up on a platter. Need we say more?
4. On-page SEO Optimization
Truth be told, On-page Optimization is one of the fastest and sureshot ways to improve your rankings on Google. And you don't even require too much of a technical expertise either. While there is a whole lot more to on-page optimization, few of the top things that you can do is ensure that the content is long-form, anywhere between 1800 and 2000 is good to go. The other ones being, adding your target keyword to the beginning of the title tag, in the URL slug, in the first paragraph itself, and 3-4 times through the entirety of content. Doing that increase your chances of securing a higher rank on Google Search Results manifold.
5. Bring Down the Bounce Rate
Why? It may seem like a very petty issue but when Google sees visitors to your site bouncing back to the search results, it sends a negative signal that there is something wrong with the page and that the visitors' queries weren't answered. It is then important to ask yourself why a visitor bounces. Is it because the content doesn't match the user intent? Is it because the page-load time is too high? Is it because your site architecture is messy and unappealing? Or is it simply because the visitor can't make head or tails about what to make your site? Whatever it is, you can find ways to improve. And one of the best being, including a lot of visuals: images, graphs, data, etc. into the page. Most importantly, videos. Creating and embedding engaging videos is the best way to keep a visitor hooked for a longer period of time, thereby decreasing your website's bounce rate.
6. Amplify Your Backlink Profile
Are backlinks still relevant? Hell, yes. There are no second thoughts about it. Even though there seems to be a lot of debate on the merits and demerits of link building, fact remains, when done right, the merits outweigh the demerits by such a huge margin that the latter don't even remain relevant anymore. But you have to think outside of the box. Think not just guest posts but guest posts that are highly original and relevant to both, the guest and the host. Think interviews and podcasts, think journals and e-books, think EDU websites. There is so much you can capitalise on to ensure your linkable assets are really those, assets, which appreciate over time and bring your great results. For on-page optimization and some solid link building, you can check out services and schedule a consultation with our SERP Bulls specialist we can take it forward from there.